Read about the latest sports updates.
We cover MHS sports teams and national sports.
by Eshaan Kapoor '23
At about the quarter-way mark of the 2021-2022 NBA regular season, the Golden State Warriors have arguably been the most impressive and surprising team. Let's look into their rise from not qualifying for the NBA playoffs last season to holding the number one record in the league today.
14 Dec. 2021
By Anirudh Kannan '25
Despite March Madness being four months away, NCAA basketball has begun and is now in full swing.
1 Dec. 2021
By Ashira Kolupoti '24
Rodgers' comments about COVID-19 vaccination represent the struggle of misinformation in the media.
1 Dec. 2021
By Max Osias '24
The 2021 Cougar football season delivered standout games, memorable moments, and a powerful school spirit that will not be forgotten.
1 Dec. 2021
By Max Osias '24
The 2021 NBA Playoffs ended in heartbreaking fashion for the Philadelphia 76ers. With Ben Simmons largely responsible for the collapse, the Sixers are ready to cut ties with the LSU product as the 2021-22 season draws near.
4 Nov. 2021
By Kaneesha Maken '25
Every year amazing things happen at the Olympics and the Tokyo 2020 Olympics were no different.
4 Nov. 2021
By Anirudh Kannan '25
As usual, the young NFL season has been full of surprises, with both shocking performances and disastrous collapses just four weeks into the season.
4 Nov. 2021
By Tom Athron '21
A historic event unfolded violently in Old Trafford stadium on May 2 as Manchester United fans protested the club's ownership under the American Glazer family.
3 May 2021
By Skylar Grey '23
Jackie Robinson Day and the number 42 are important symbols of an icon and champion, in every sense of the words.
3 May 2021
By Prineet Parhar '23
Incredibly, the COVID-19 pandemic and a shorter season are not the only major obstacles NBA players face. Injuries have been common this season, forcing shuffles in the MVP ladder.
3 May 2021
By Tom Athron '21
The ESL and its almost immediate collapse drew fans, prominent voices, and business owners into a global crossfire over what many considered a horrific embarrassment for European soccer.
3 May 2021
By Prineet Parhar '23
This year's All-Star game boasted a mix of long-time veterans and new talent. All put on an incredible display of talent.
22 Mar. 2021
By Mandi Shovlin '21
Announcements and speculations about current free agents in the NFL are rapidly being released, leaving fans in a frenzy.
22 Mar. 2021
By Max Osias '24
This year's Australian Open was packed with talent. And to top it off, Serena Williams gave an especially emotional goodbye…
22 Mar. 2021
By Prineet Parhar '23
Tom Brady and Lebron James have been top athletes in their respective sports for more than a decade. Despite the difference in their sports, both follow similar lifestyles that result in such total domination.
21 Feb. 2021
By Mandi Shovlin '21
On January 13th 2021, the Brooklyn Nets acquired former Houston Rockets superstar James Harden in a blockbuster trade, making the Nets one of the most offensively-gifted teams the NBA has ever seen.
13 Feb. 2021
By Max Osias '24
Even though it may seem counter-intuitive, pushing back the season would allow easier access to vaccinations for players, allowing teams to travel to their opponents' ballparks with less severe restriction.
13 Feb. 2021
By Declan Wahlers '21
This postseason was definitely for the history books. Between Brady's record 7th championship and the restrictions imposed by COVID-19, it won't be easy to forget the 2021 NFL Playoffs.
13 Feb. 2021
By Tom Athron '21
Many fans have rejoiced at the return of such an iconic brand to Formula One, especially with the announcement that the team will race in British Racing Green, the UK's official racing colors.
17 Jan. 2021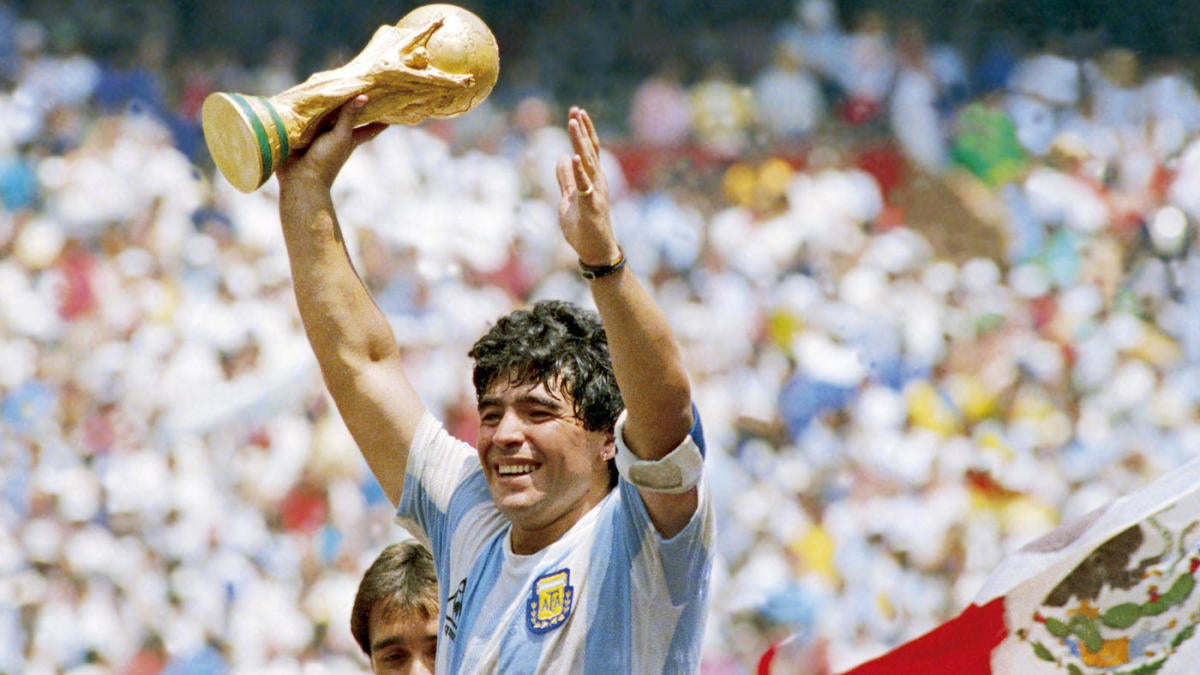 By Tom Athron '21
Diego Maradona, one of the greatest soccer players in history and a legend of his home country, Argentina, passed away on November 25 to heart failure.
23 Dec. 2020
By Declan Wahlers '21
Sarah Fuller, the goalkeeper for the Vanderbilt women's soccer team, made history on November 28 as the first woman to ever play in a Power Five college football game.
23 Dec. 2020
By Ethan Feng '21
The temporary ban on indoor winter sports is another blow in an already emotionally challenging year for NJ athletes.
23 Dec. 2020
By Max Osias '24
Week 12 of this year's NFL season saw both the Baltimore Ravens and Denver Broncos violating COVID-19 protocols, temporarily sidelining many of their players.
23 Dec. 2020
By Tom Athron '21
For the first time in history, MLS playoff qualification will be determined by a team's average points per game, or PPG.
28 Nov. 2020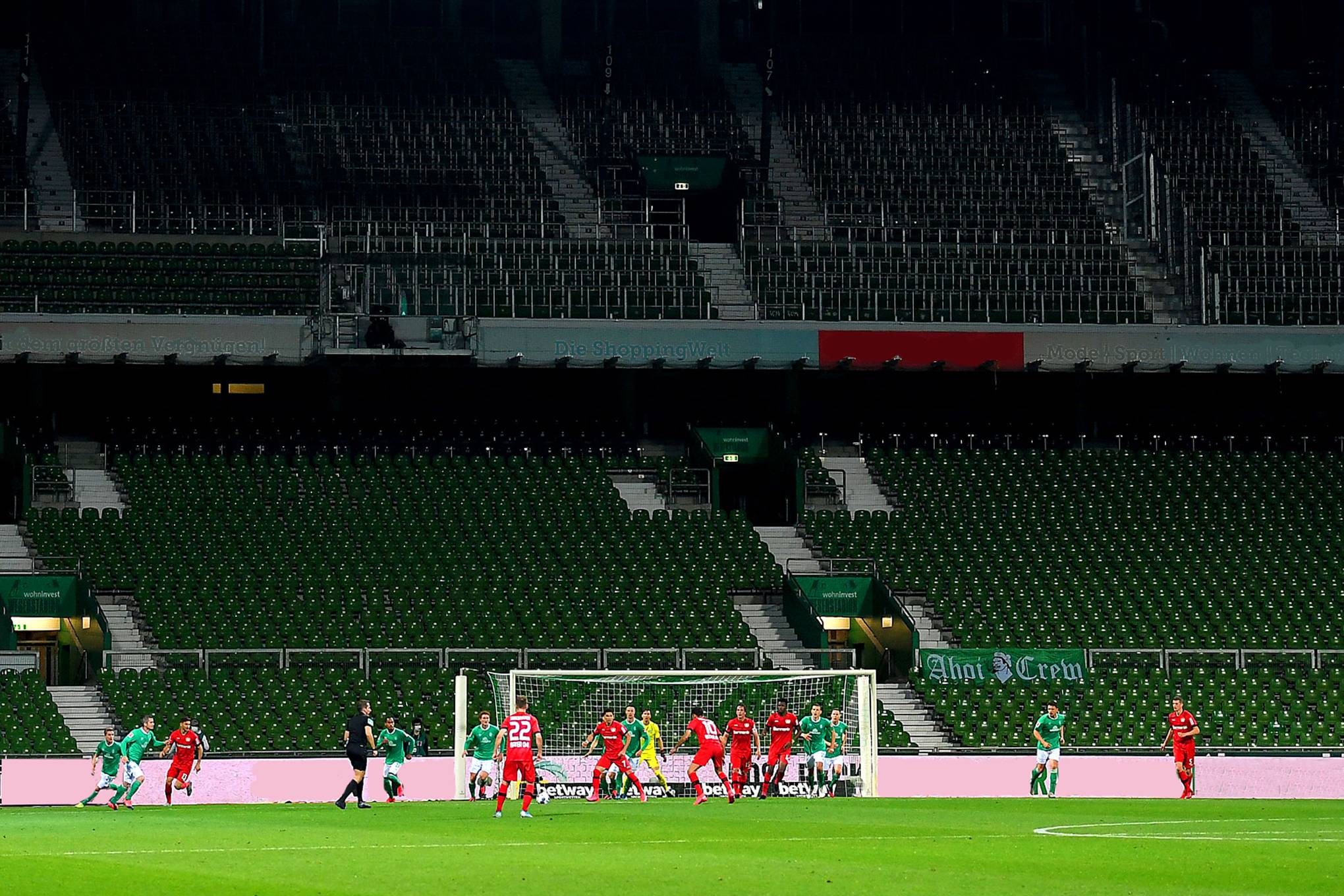 By Zeb Jerdonek '24
Soccer leagues, both well-known and local, have continued to play in spite of the COVID-19 pandemic.
17 Nov. 2020
By Max Osias '24
Both the NFL and the MHS football team have battled the difficulties of COVID-19 precautions, with varying levels of success.
17 Nov. 2020
By Ashton Basak '23
Despite miraculous, back-to-back comebacks, very few picked the 5-seed Miami Heat to make it to the NBA Finals.
13 Oct. 2020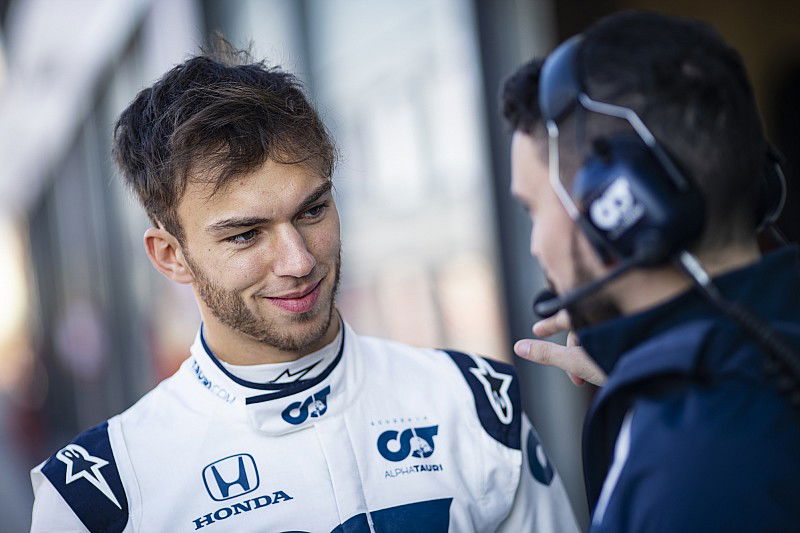 By Tom Athron '21
In the last few years, and especially in the current F1 season, Pierre Gasly has lit a blazing trail of comebacks and success.
17 Nov. 2020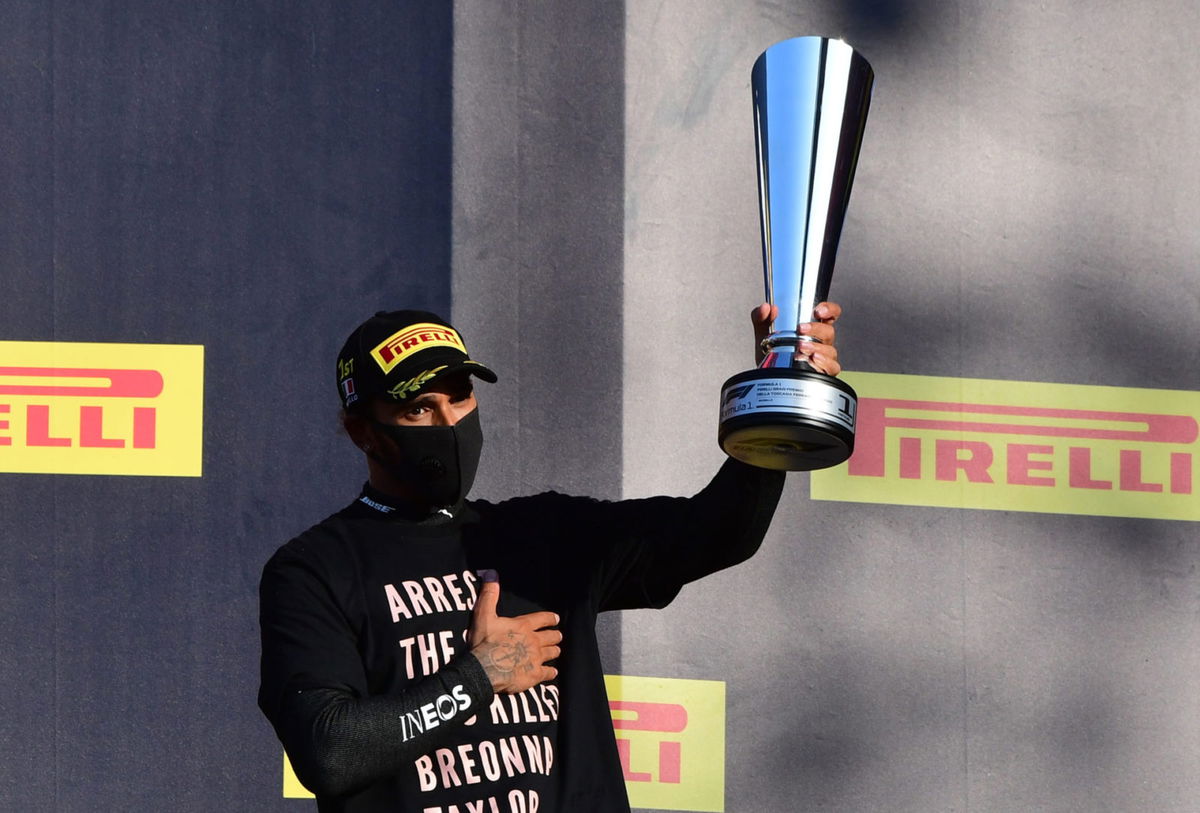 By Tom Athron '21
After winning the Tuscan Grand Prix in Italy, Lewis Hamilton shared a message of racial justice by wearing a special shirt.
13 Oct. 2020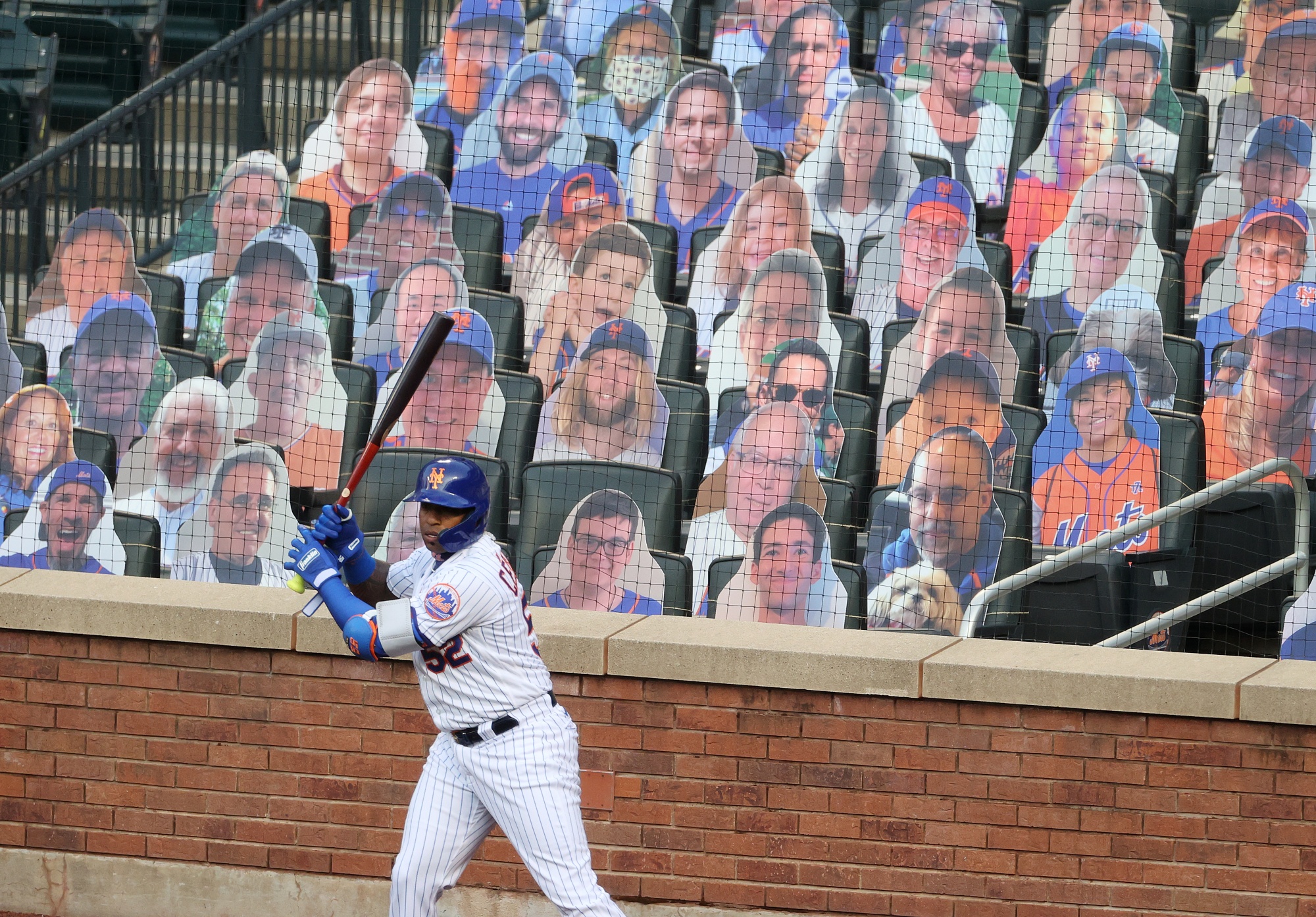 By Prineet Parhar '23
COVID-19 has impacted our everyday lives, but with the right systems and strictly-adhered-to guidelines, sports can still be a constant in our lives.
13 Oct. 2020
By Declan Wahlers '21
The fall is a season best known for the return to school, Halloween, and the start of the football season. However, the onset of the COVID-19 pandemic has made much of this year very challenging and has uprooted many autumnal traditions that many of us hold so close.
4 Oct. 2020
By Skylar Grey '23
While any name change is one step forward, fully embracing native culture and history would signify a true comprehension of their team identity and place a deeper value upon the franchise and its core supporters.
4 Oct. 2020
---
About Us
The PawPrint is a student-run newspaper dedicated to factual reporting and original commentary
Feedback
If you have any comments, suggestions, or opinions please send them to mhspawprint1@gmail.com.
We also accept submissions and articles, which will be reviewed by the editors.